Expert Roof Cleaning Services in Owensboro, KY
A house can look beautiful but with a dirty and unkempt roof, this appearance can quickly be ruined. Yet getting up to clean the roof can be challenging, not to mention time-consuming. But that is where our superior Roof Cleaning in Owensboro KY can help you.
We will bring your roof back to the standard you expect and this will instantly increase the curb appeal of your home. Whether you are looking to impress the neighbors with your home's appearance, appeal to a buyer, or simply enjoy a pristine property - we have got you covered.
Read More

It is not uncommon for stains and algae to develop on your roof as a result of the weather, moisture, and other factors and this can leave it looking tired and worn. There is no doubt that our roof washing team will remove these stains effortlessly, leaving you with a roof you can be proud of.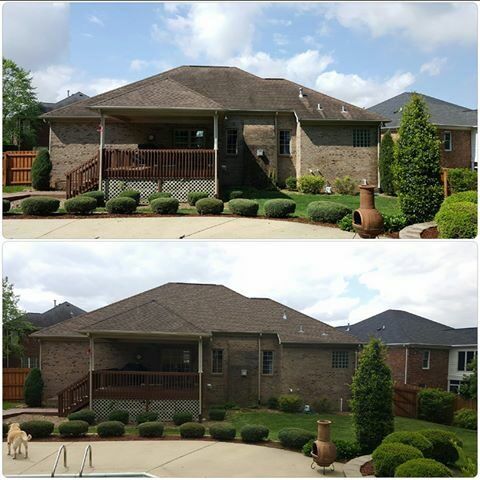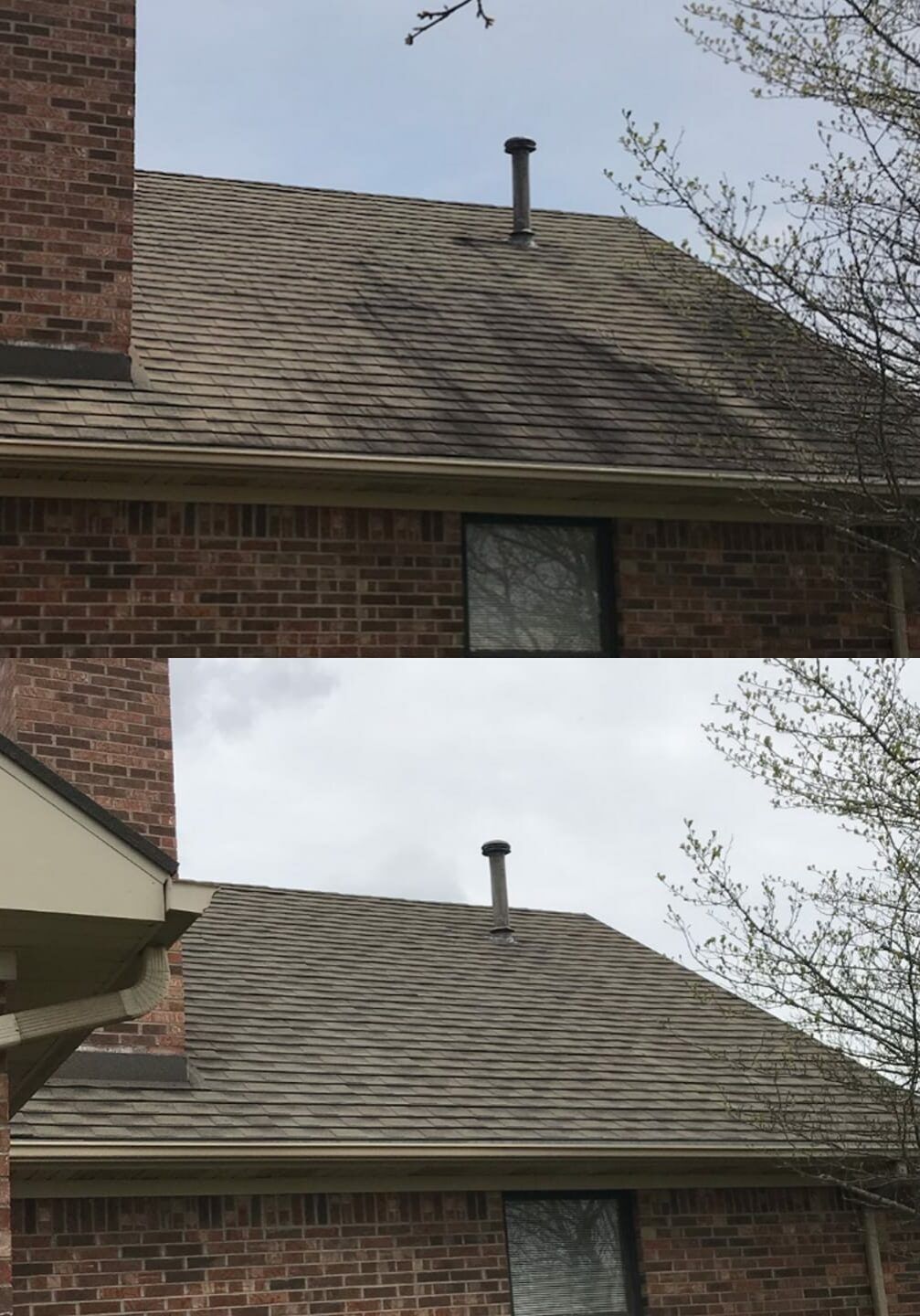 When our roof cleaning contractors take on a cleaning job, they know the importance of using the correct methods to avoid any damage. This is why we clean your roof using an expert cleaning technique known as soft washing. Our roof cleaning services for Owensboro, KY, homes use this approach to ensure that low-pressure jets of water are utilized alongside extremely powerful cleaning detergents.
Read More

Furthermore, the cleaning products that our professional roof washers use are completely eco-friendly, so you won't have to worry about them harming your pets or the environment.

The Dangers

of Roof Cleaning
There is a common misconception that all outdoor areas should be cleaned using a high-pressure method, but this could not be further from the truth. In fact, using this type of cleaning can ruin your roof. This is why our team of experts who provide roof cleaning services for Owensboro, KY, residents offers a safer and more efficient alternative known as soft washing. Soft washing provides a thorough cleaning to any type of roofing material, making it an ideal choice for all types of residential and commercial structures.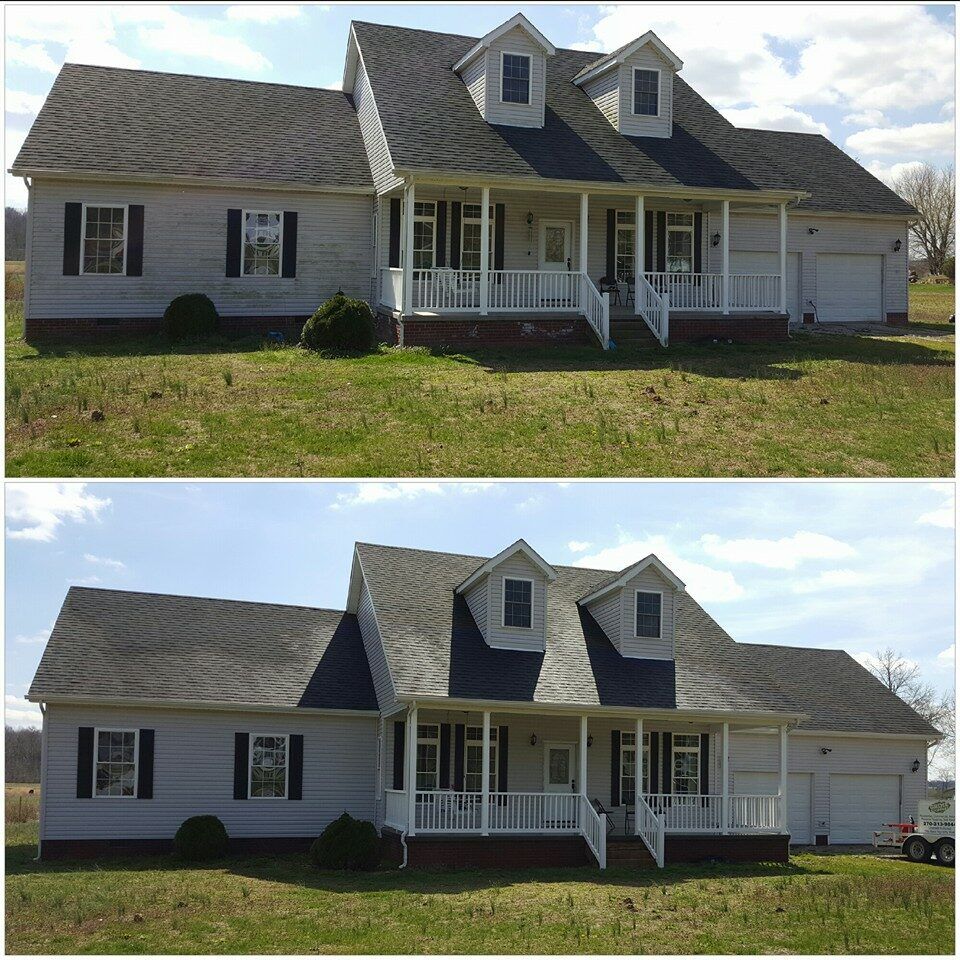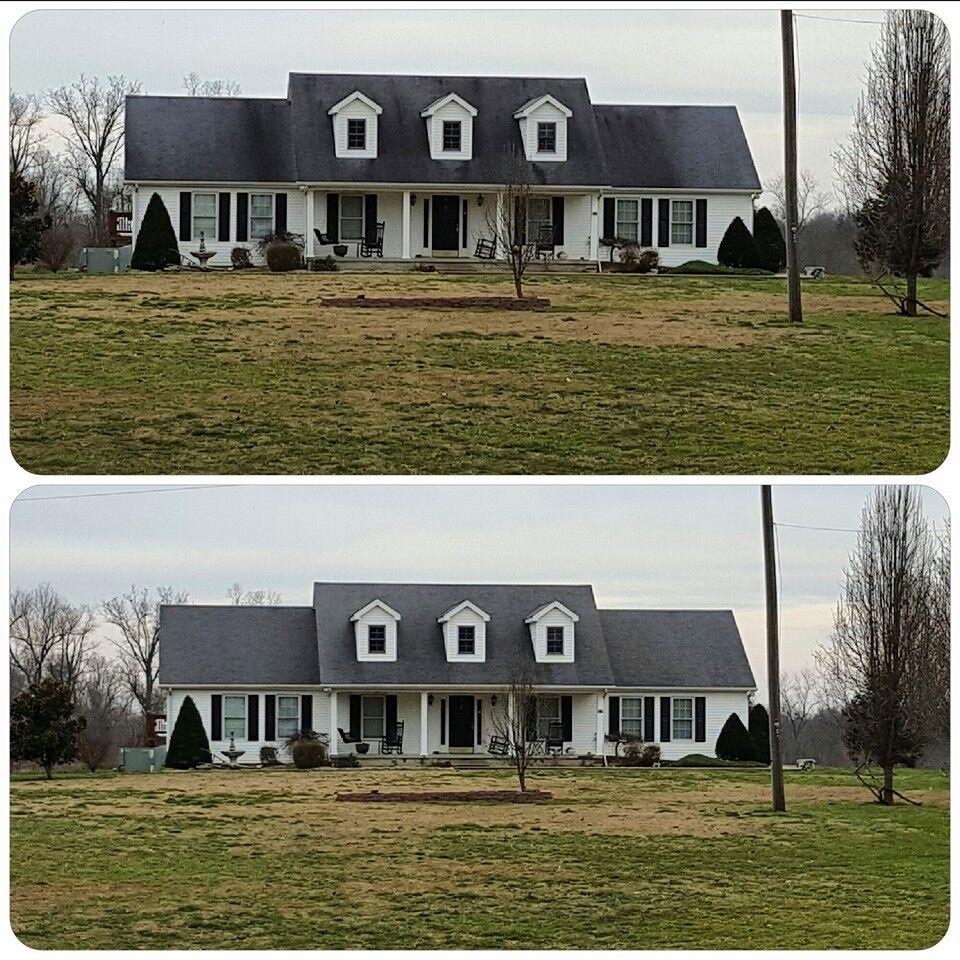 Why Choose Our

Roof Cleaning Services in Owensboro, KY?
If you are looking for reliable roof cleaning in Evansville, Newburgh, Santa Claus, Tell City, IN, and Bowling Green, Henderson, Madisonville, Ohio County, KY, choose Grime Stoppers! Our team offers professional cleaning services and an unmatched warranty:
We Offer More Than Just Low-Pressure Roof Washing!
Check out these additional services Grime Stoppers offers to property owners throughout the area: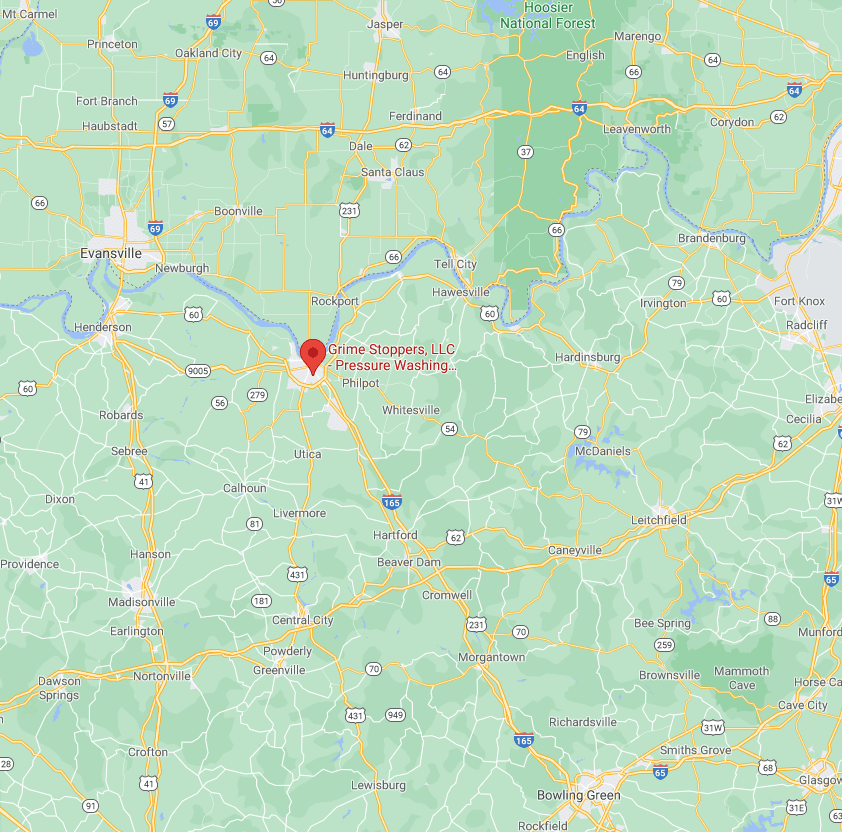 Locations We Offer Roofing Washing Services
Homeowners across Kentucky and Indiana can reach out to Grime Stoppers for home cleaning assistance. Our roof cleaning contractors will be glad to lend their expertise to property owners in the following locations and surrounding areas:
AREAS SERVED
Evansville, IN
Newburgh, IN
Santa Claus, IN
Tell City, IN
Bowling Green, KY
Henderson, KY
Madisonville, KY
Ohio County, KY