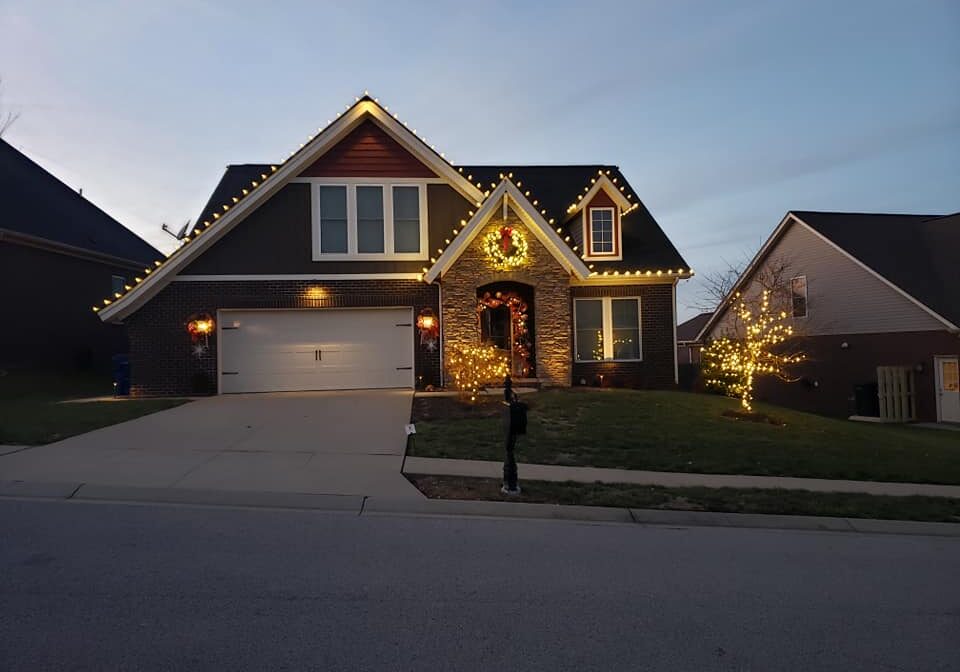 Expert Christmas Light Installation in Owensboro, KY
Having a beautifully decorated home during the holiday season is important for many reasons, whether it's standing out in your neighborhood or being a welcoming beacon of light for all of your Christmas guests. For those reasons and more, you can count on our Christmas light installation around Owensboro, KY. We offer an unbeatable service and are more than confident that we are the best in the area. No matter what you need for your Christmas light installations, we will be on hand to help you create a lighting display that will rival your neighbors and show how joyous the holiday season is to your family.
What's more, our team of holiday lighting installers takes each job that they do seriously. They know that working on your home means being respectful, which is reflected in their unparalleled customer service.
Holiday Lighting Installation Available Across Kentucky and Indiana
Grime Stoppers is certified by the Christmas Light Installation Pros Association (CLIPA) and one of the best Christmas lighting companies in Indiana and Kentucky and have helped countless families and businesses alike with their lighting installation.
Safe and Efficient Christmas Light Installations
No matter whether you are looking for a simple lighting display or something a lot more extravagant, our team of residential holiday lighting and décor pros will ensure that your installation is successful each and every winter. We are proud of our reputation which comes from our expertise in the field and our dedication to ensuring a smooth, safe, and effective installation of Christmas lights.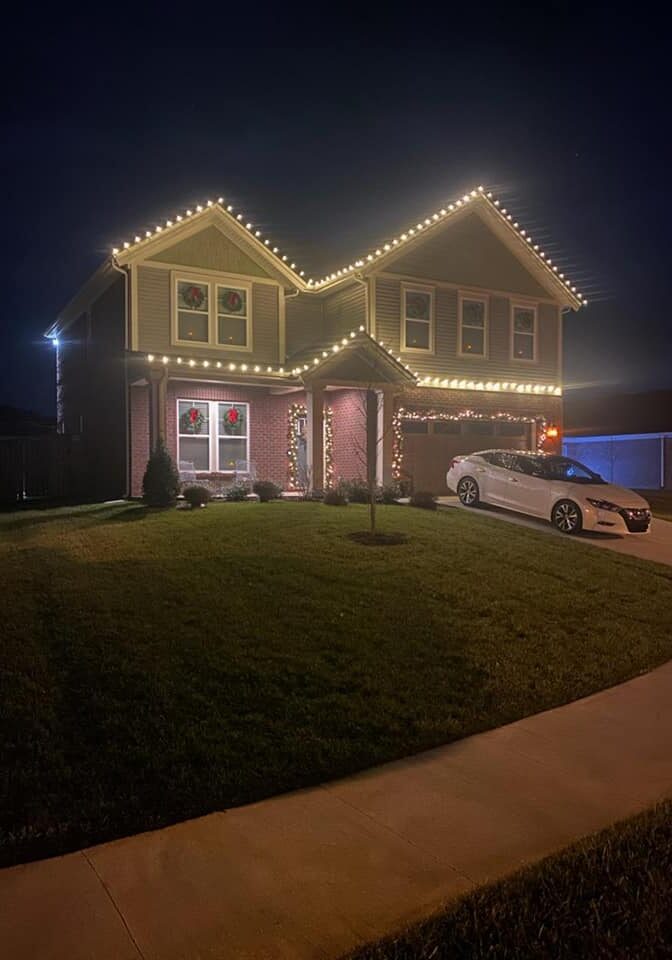 Expert Christmas

Light Maintenance
We know that there may be times when your stunning display of Christmas lights may fail, or there may be additional work that needs to be done. We don't simply offer Christmas light installation around Owensboro, KY, and walk away - our comprehensive service gives you the confidence that your beautiful display of lights will shine brightly throughout the entire holiday season. We will always be on hand to help you with your holiday light maintenance.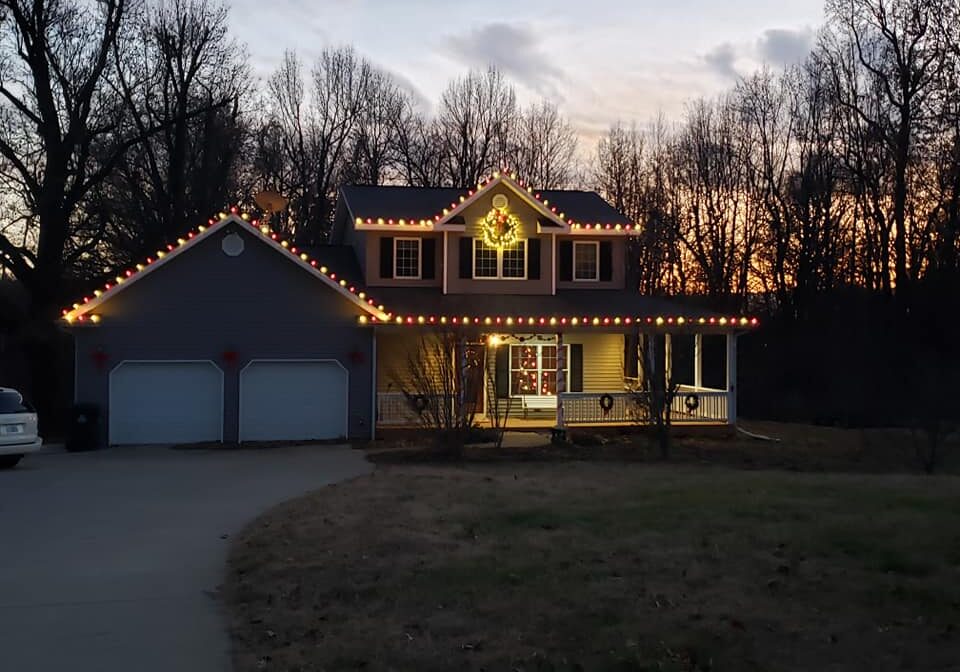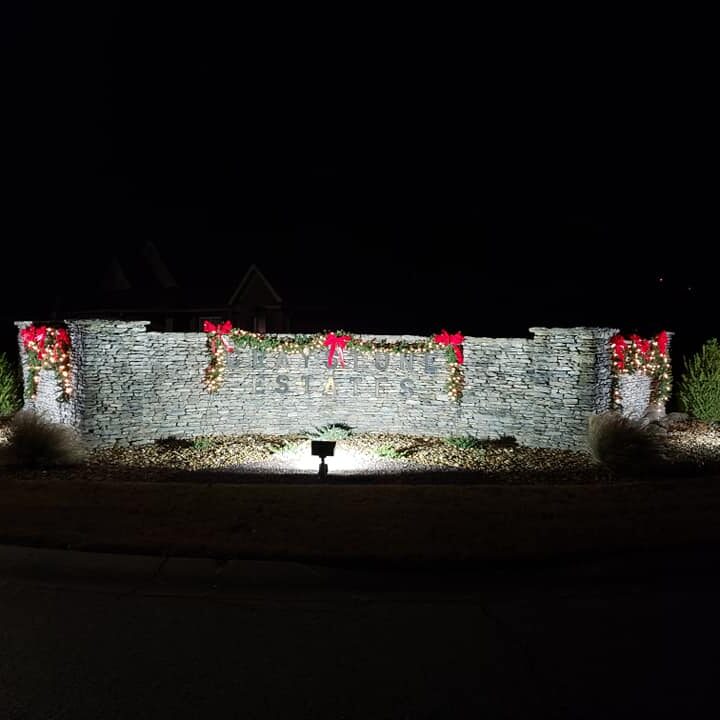 When the Holidays Are Over, Call Us for

Christmas Light Removal
After the gifts have been unwrapped and the turkey has been carved, there comes a time when those beautiful Christmas lights need to be removed and stored away. We know that this can be a pain and that the last thing you might feel like doing is taking down your decorative lighting, especially if you're afraid of breaking your favorite lights and decorations.
Thankfully, Grime Stoppers can help with more than Christmas light installations in Owensboro, KY. Our team of Christmas light installation experts is also capable of removing the lights safely and getting your home ready for the rest of the upcoming year.
We're More Than Just

Commercial Holiday Lighting Installers

; Contact Us For:
We know what it's like - the holiday period comes around, and every business in the area begins putting up beautiful light displays, no doubt trying to keep up with the store across the street. But if you want your business to stand out from the crowd, then our team of experienced commercial holiday lighting installers will be by your side every step of the way.
We offer a detailed service that pays attention to every aspect of Christmas light installation, so even if there is an issue with your lighting, our commercial holiday lighting and décor pros will be on hand to ensure that your business remains bright and beautiful throughout the holiday season.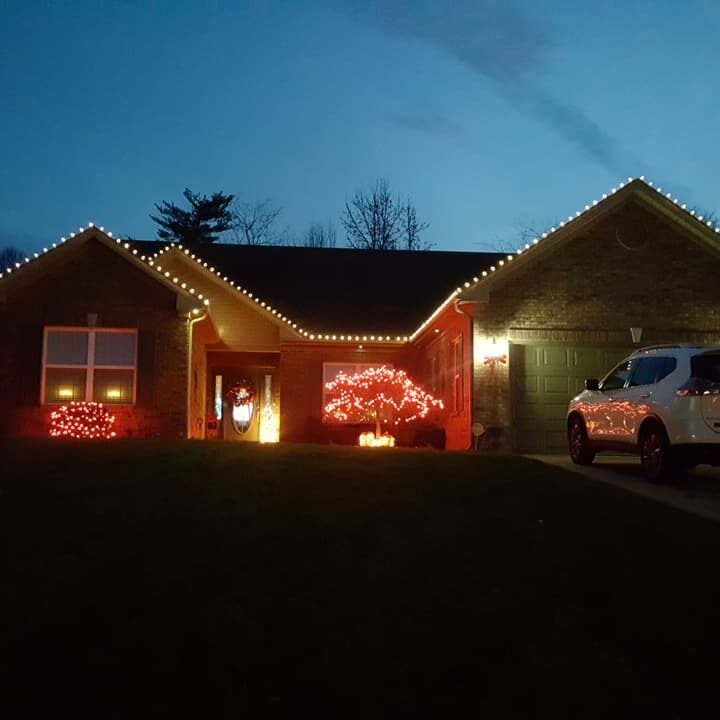 Your Home Is Safe and Secure With Our

Christmas Lighting
There are, unfortunately, some Christmas lighting companies out there that will not adhere to the strict safety standards that our team of experts does. You can feel confident that when you use our service, you will be receiving work that is both high-quality and safe.
The lights will be installed using methods that will leave no lasting marks or damage on your home. Furthermore, our team of holiday lighting installation experts will always ensure that any electrical components are 100% fit for use and do not pose any risk to the safety of your home and family.
Call Us for

Christmas Light Installation

in Owensboro, KY, and the Surrounding Areas
If you are looking for a team of dedicated, experienced, and CLIPA-certified holiday light installers, then you can place your trust in Grime Stoppers. We pride ourselves on serving residents of Evansville, Newburgh, Santa Claus, Tell City, IN, and Bowling Green, Henderson, Madisonville, Ohio County, KY, among many others, and always delivering a service that is unparalleled and cannot be matched. Decorating your home with beautiful Christmas lights is something that we are passionate about, and this passion drives us forward to keep bringing you our best work.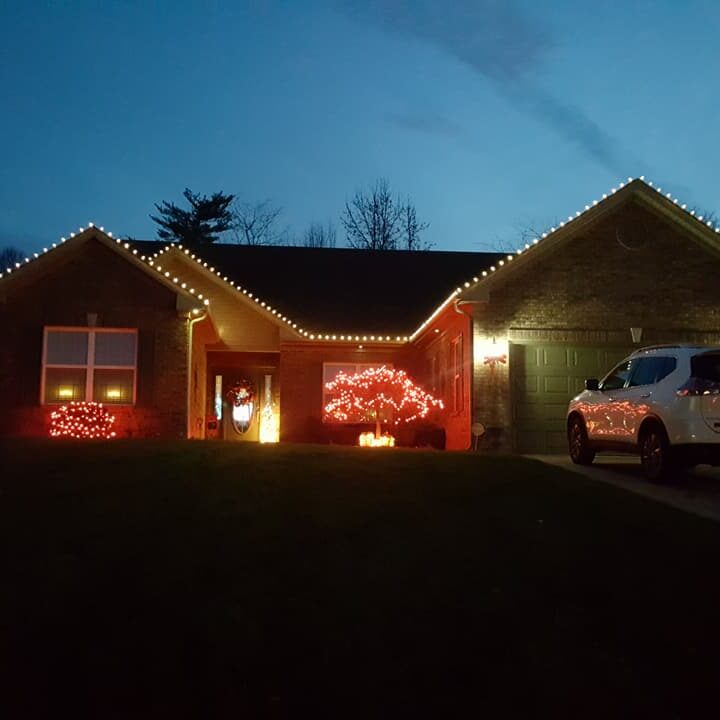 Our commercial and residential holiday lighting and décor pros provide a safe and secure service so that your business or home will be well looked after during the installation. If you have any questions regarding our Christmas light installation around Owensboro, KY, don't hesitate to give us a call today.
Commercial Holiday Lighting and

Décor Pros
Our Christmas Light Installation Gallery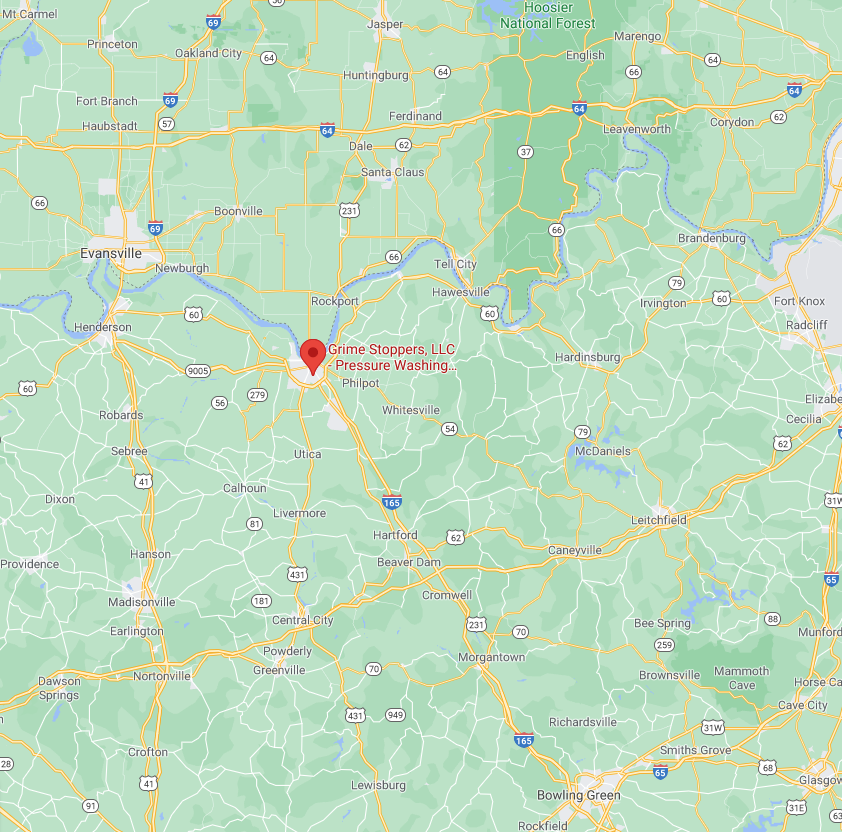 Evansville, IN
Newburgh, IN
Santa Claus, IN
Tell City, IN
Bowling Green, KY
Henderson, KY
Madisonville, KY
Ohio County, KY