Commercial Concrete Cleaning in Owensboro, KY
Instead of having unsightly concrete detract from your customer's first impression of your business, it's in your best interest to get it cleaned. Grime Stoppers delivers concrete pressure washing in Owensboro, KY, and nearby areas that will boost the beauty of your driveway and parking lot and make your business safer as well.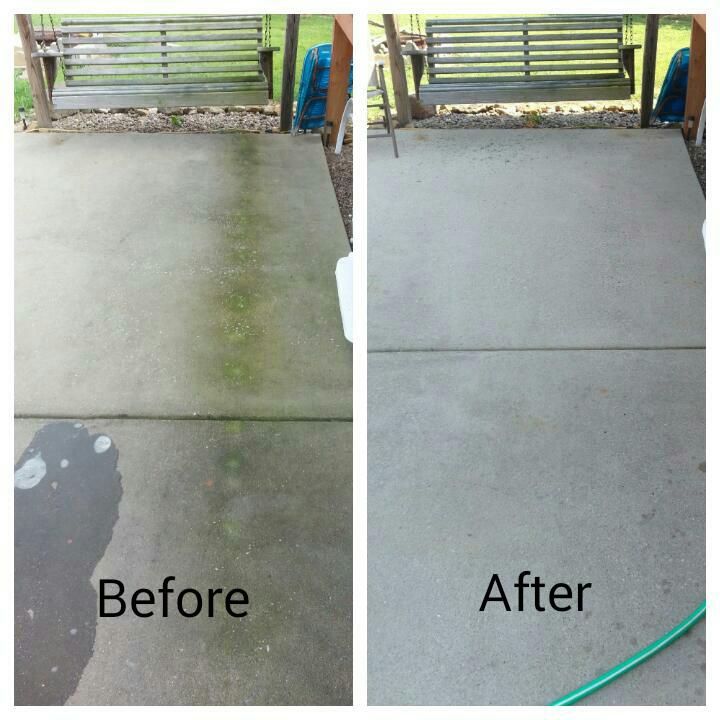 Elevating the Potential of

Your Concrete
Customers interact with your property's concrete surfaces a lot. They pull into your driveway, leave their car in your parking lot, and approach your entrance from the sidewalk.
All of these lead-in moments trigger two scenarios: You can make a great first impression, or a bad one. We provide professional solutions that ensure your outcome is the first one.
Grime Stoppers team provides professional solutions for your driveway, parking lot, drive thru, walkway, sidewalk, parking garage and more.
Our power washing

services allow us to:
Concrete Pressure Washing in Owensboro, KY, and Beyond
Is your business located in Kentucky or Indiana? Then the concrete washing experts at Grime Stoppers can lend you their expertise. We serve a plethora of locations across those two states, including the following areas:
Evansville, IN
Newburgh, IN
Santa Claus, IN
Tell City, IN
Bowling Green, KY
Henderson, KY
Madisonville, KY
Ohio County, KY
Commercial Parking Lot Pressure Washing in Owensboro, KY
There are several ways your customers interact with your property's concrete surfaces, and their first interaction is commonly when they drive their cars into the parking lot. This moment can lead to two outcomes: a great first impression or a bad one. At Grime Stoppers, our team can help you ensure that your customer's reaction is the former and not the latter. With our commercial parking lot pressure washing services, we'll help your property look its very best for every customer that arrives at your business.
Drive-Thru Area Pressure Washing for Owensboro, KY, and the Surrounding Areas
Whether someone tossed chewing gum or a car leaked oil into the drive-thru area of your business, our team can help. We combine our power washing with strong cleaners to get rid of all the buildup that doesn't belong. Our cleaning solution is designed to remove the buildup of any stains completely, so once we're finished with our drive-thru area pressure washing, it will appear as good as new.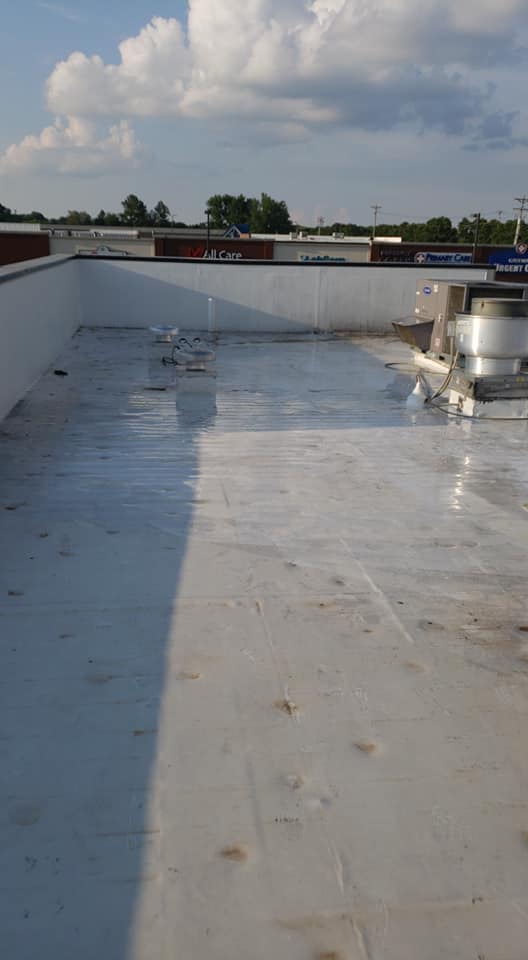 Professional Sidewalk Pressure Washing in Owensboro, KY
Buildup on the concrete of your sidewalks isn't just ugly, as it can contribute to slips and other serious accidents. By removing it with our sidewalk pressure washing, we get rid of the risk of falls and prevent runoff from getting contaminated with dangerous buildup.
In addition to our concrete pressure washing for Owensboro, KY, businesses, we also use a water reclaim method. All of the water used in our cleaning process is safely contained, treated, and handled so that it doesn't harm the surrounding property.
Contact Grime Stoppers for Concrete Pressure Washing Near Owensboro, KY
When you choose Grime Stoppers to address the needs of your concrete, you'll help your concrete stay safe and prepared for positive first impressions. Our team is proud to serve businesses in Bowling Green, Henderson, Madisonville, Ohio County, KY, and Evansville, Newburgh, Santa Claus, and Tell City, IN, and strive to make their concrete surfaces as clean as can be.
If you would like to learn more about our concrete pressure washing around Owensboro, KY, feel free to ask us any questions.
When you choose Grime Stoppers to address the needs of your concrete, you aren't just getting guaranteed satisfaction – you're getting a beautiful, safe, and first impression-ready space.
Let your sidewalk do the talking, and let your driveway speak to your great reputation.