Superior

Roof Cleaning in Evansville IN
A house can look beautiful but with a dirty and unkempt roof, this appearance can quickly be ruined. Yet getting up to clean the roof can be challenging, not to mention time-consuming. But that is where our superior Roof Cleaning in Evansville IN can help you.
We will bring your roof back to the standard you expect and this will instantly increase the curb appeal of your home. Whether you are looking to impress the neighbors with your home's appearance, appeal to a buyer, or simply enjoy a pristine property - we have got you covered.
It is not uncommon for stains and algae to develop on your roof as a result of the weather, moisture, and other factors and this can leave it looking tired and worn. There is no doubt that our roof washing team will remove these stains effortlessly, leaving you with a roof you can be proud of.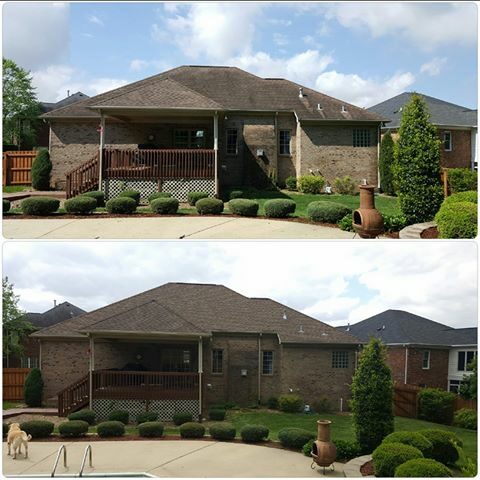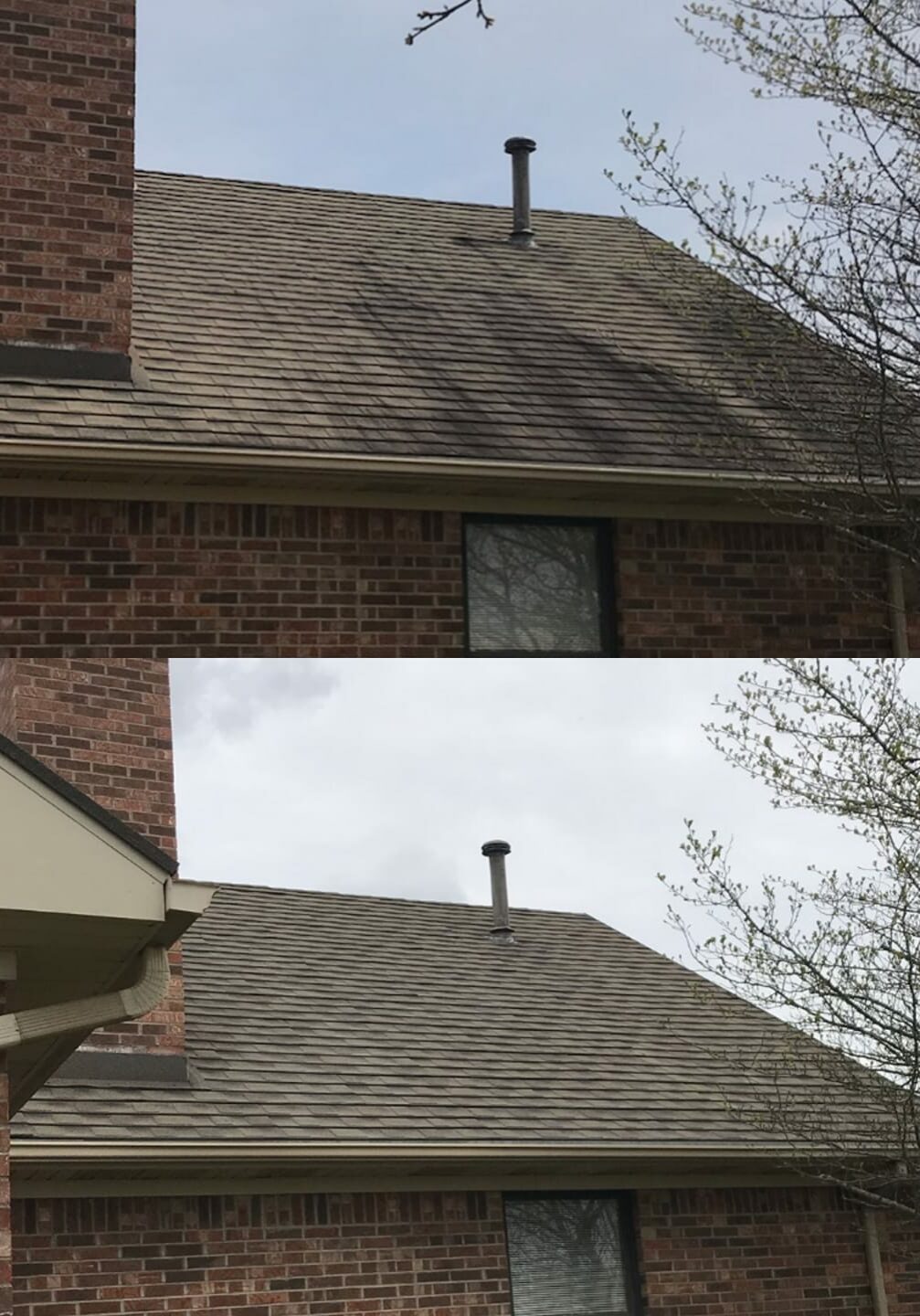 When we take on a roof cleaning job, we know the importance of using the correct methods in order to avoid any kind of damage. This is why we clean your roof using an expert cleaning technique known as soft washing. Our Roof Cleaning in Evansville IN service uses this approach to ensure that low-pressure jets of water are used alongside extremely powerful cleaning detergents.
This will mean that your home is in safe hands and despite the common misconception that low-pressure cleaning does not yield the same results as its more aggressive counterpart, we know that when you see the results, you will be able to better appreciate why we use this method.
Furthermore, the cleaning products that we use are completely eco-friendly, which we know is an important issue in this modern-day and we want to stay up to date using products that will respect the environment.
Dangers

of Roof Cleaning in Evansville IN
There is a common misconception that all outdoor areas should be cleaned using a high-pressure method but this could not be further from the truth. In fact, using this type of cleaning stands to ruin your roof and in some cases, can cause irreparable damage. This is why our team of experts at our Roof Cleaning in Evansville IN company offers a safer and more efficient alternative known as soft washing.
High-pressure cleaning can result in the roof tiles been cracked or damaged and if the water was to penetrate underneath them, this could cause leaks into the home. Unfortunately, there are still some services out there that use this method, but we will never do this.
We know how important it is to not only clean your roof but also maintain its quality and avoid any damage. We pride ourselves on respecting you and your property and this will be demonstrated in the approach that we take. No high-pressure and zero damage.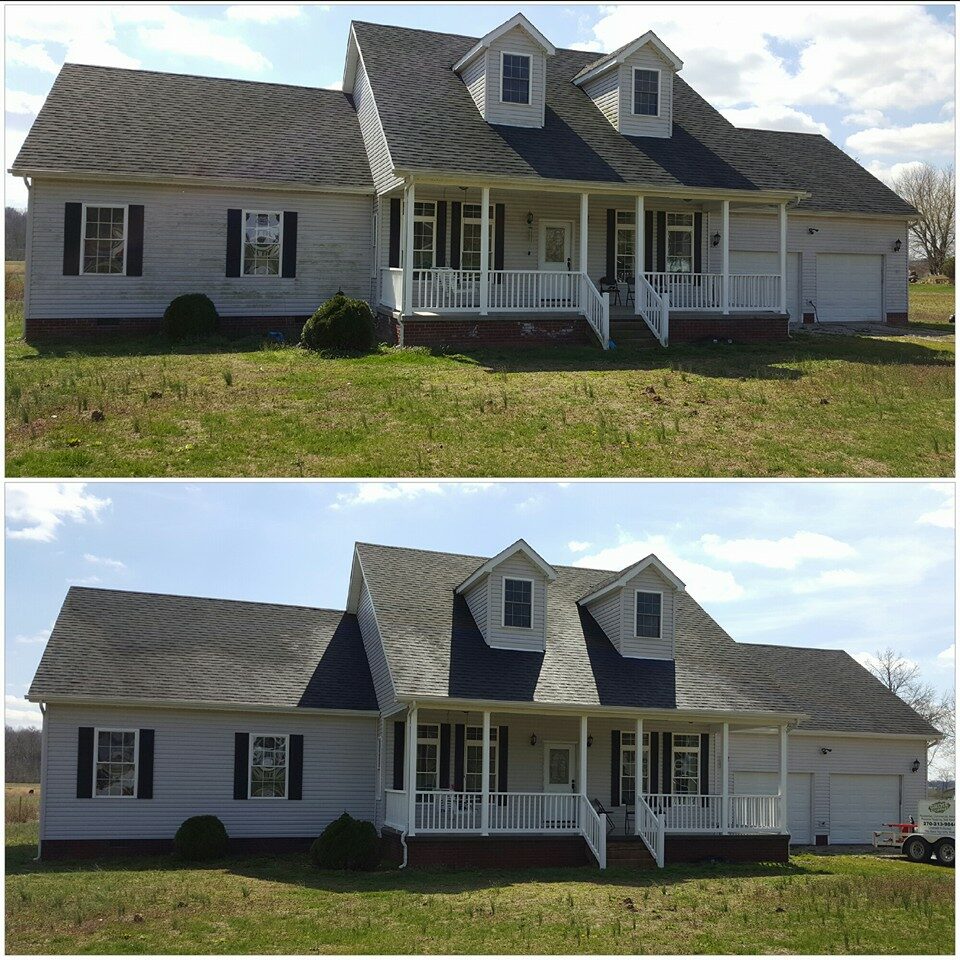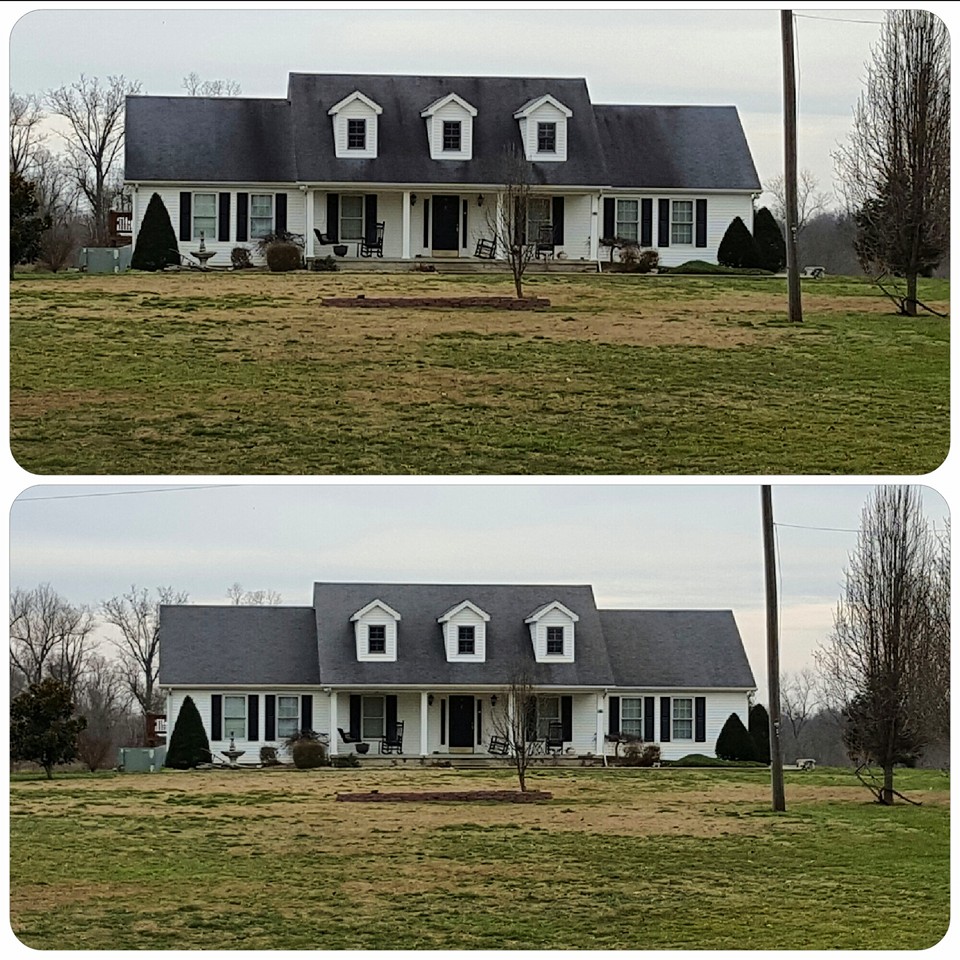 Why Choose Our

Roof Cleaning in Evansville IN?
If you are looking for a reliable Roof Cleaning in Evansville IN service then you should choose us - simply because, we believe that we are the best and when you see our excellent clean, you will too.
The curb appeal of your home will be instantly rejuvenated and you will be left with a home that you can be proud of. What's more, with regular cleaning and maintenance, the life of the roof will be greatly increased - by as much as ten years.
All of our roof cleaning jobs come with a 3 years warranty so you can feel as confident as do in our work. If you have any questions or concerns, our team of friendly experts is always on hand to help.