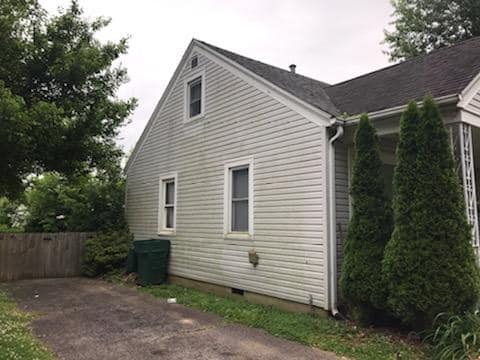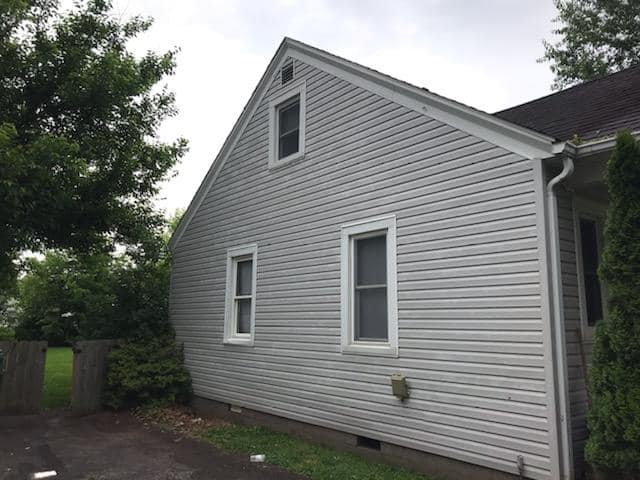 Professional

House Washing in Central City KY
Your home is undoubtedly your pride and joy and we know that you want it to look its best at all times. But with exposure to the weather and other factors, it is easy for your home to begin to look dirty and less than well maintained. However, our professional House Washing in Central City KY service will improve the appearance of your home and instantly restore that lost curb appeal, making your home stand out from the crowd - for a good reason!
It is not uncommon for algae to build up on the home and this can look very unattractive but when you employ our services, these algae and many other stains will be effectively and quickly removed, bringing you home back to life.
We take our work very seriously and always put the customer first, we want you to feel confident in what we do and we are always on hand to provide reliable and expert information on our service whenever you need it.
The Dangers Of

House Washing in Central City KY
Many people may be under the impression that house washing is a simple process that doesn't require a lot of thought, but this couldn't be further from the truth. There are, sadly, some companies who use an ineffective and dangerous method to clean the house but our expert team of House Washing in Central City KY professionals know that a high-pressure technique can cause damage to your home.
If this method of house washing is used, there is a very serious risk of water being blasted under the material of the siding which can result in leaks and structural damage. Furthermore, cosmetic damage such as the paint being stripped can occur.
We use a soft washing approach which enables us to get just as effective a clean without the need for high-pressure jets meaning that your home will sparkle and will be left completely intact.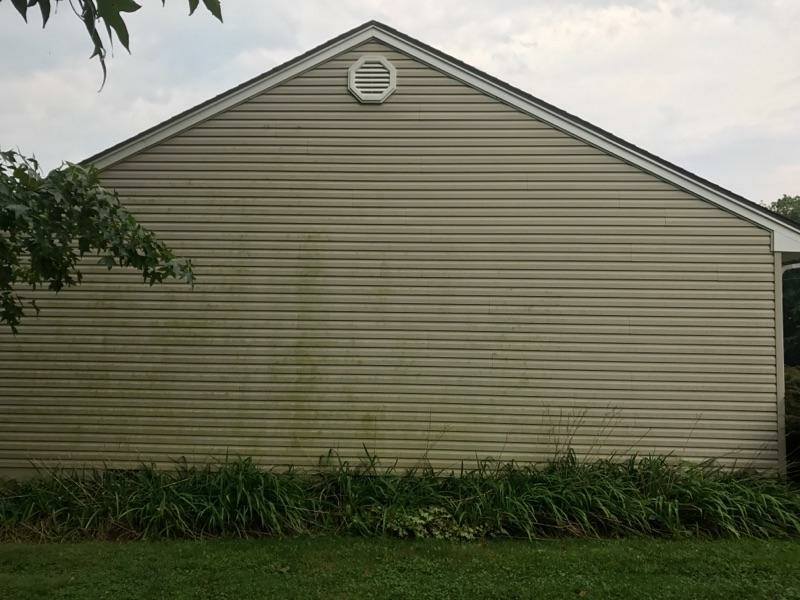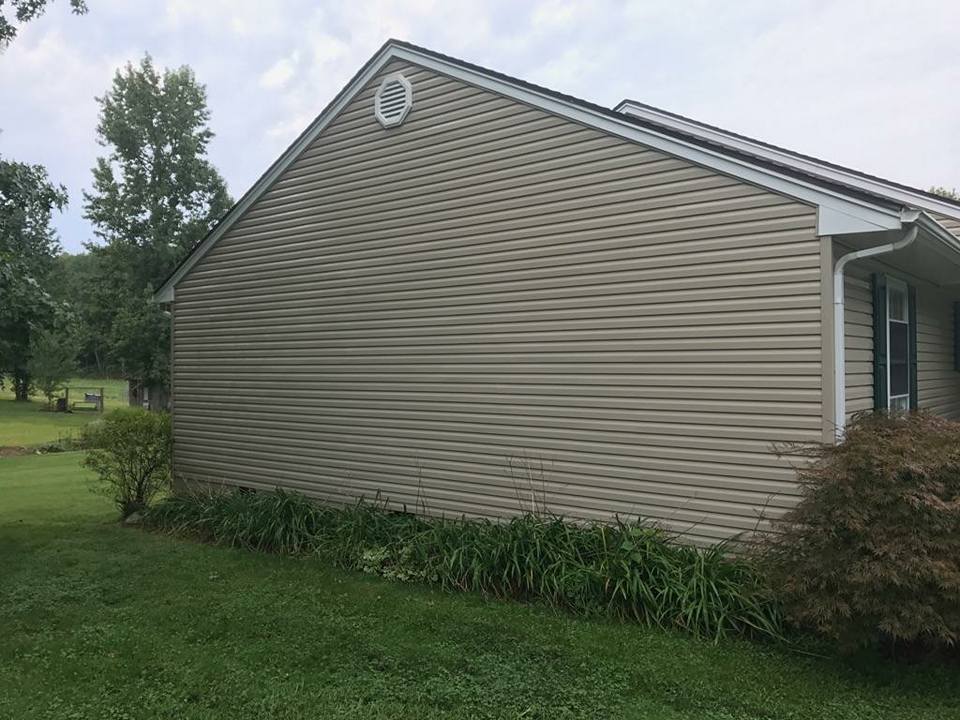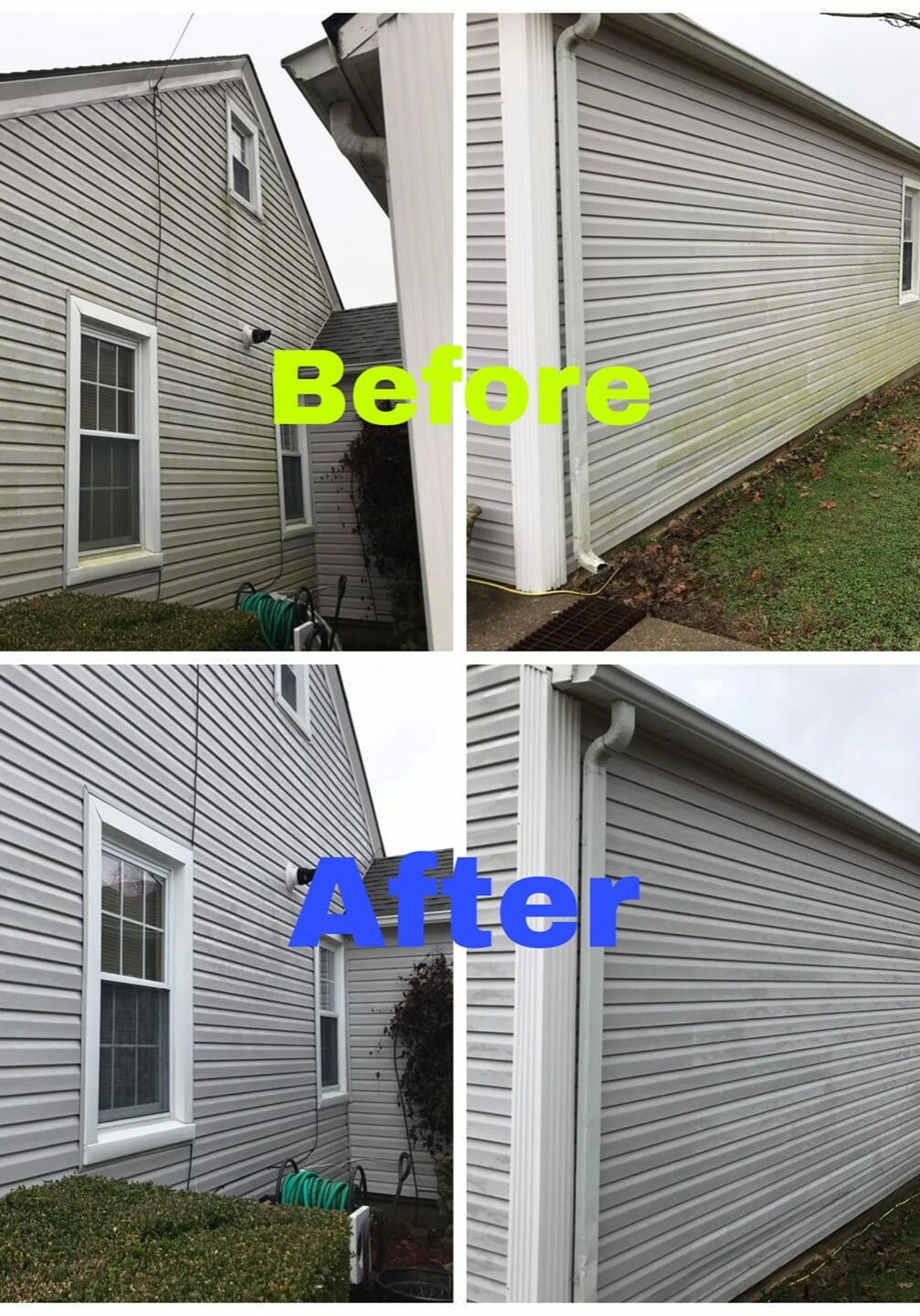 Why

Soft Washing

a House is Best
There are so many reasons why soft washing your home is the better option and when you see the results that our House Washing in Central City KY work can bring, we know that you will agree with us when we say that this is the preferred method,
Primarily, soft washing removes the risk of any damage being caused to the home. Using high-pressure washing techniques can pose a risk both cosmetically and structurally to your home and in our option, simply isn't worth it. But our soft washing approach will effectively and deeply clean your home with zero damage.
What's more, this approach uses powerful cleaning detergents that are just as effective, if not more so, at removing tough stains. But the best thing? They are all 100% eco-friendly meaning that, together, we are doing our bit for the environment.
Why Choose Our

House Washing in Central City KY
We pride ourselves on delivering exceptional service that always pays attention to detail. Our dedicated team is passionate about what they do and this is always reflected in our work.
By choosing us, you will get a spotless home exterior that will be the envy of all your neighbors. What's more, your home will be much more hygienic and you'll notice just how long the results last.
Our House Washing in Central City KY service is, without a doubt, the best in the area and we know you will be 100% satisfied with our work. Why not give us a call today and discuss how we can help you?
Our House Washing Gallery